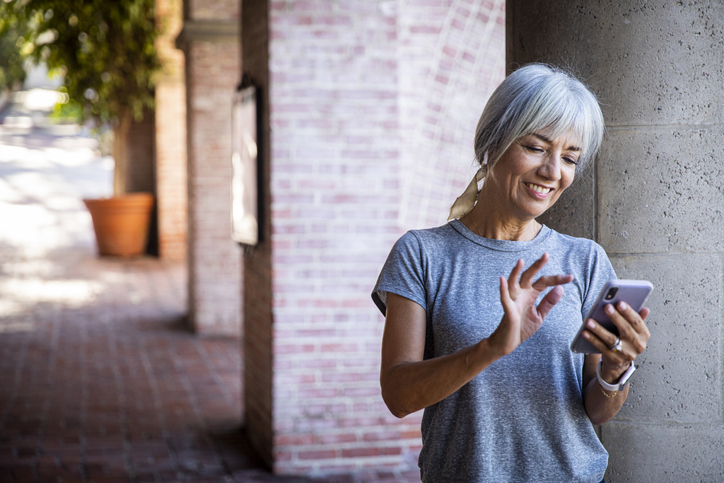 ---
Are You Listening to the Top Podcasts for Seniors?
Over the past decade, the number of podcasts available to listen to has swelled to more than half a million. What is a podcast? Where do you find them? Are there educational podcasts or health podcasts for seniors? What are the top-rated podcasts for 2020? We're glad you asked.
Informative. Educational. Entertaining. Funny.
The top podcasts are all this. If you've listened to radio talk shows like those that air on National Public Radio, you already have an idea about today's top podcasts. What are they exactly? They're digital audio files, typically in lecture or interview format. Essentially, a podcast is an audio show online, produced and recorded, to let you listen whenever you like — now, or at any time in the future. They cover a wide range of topics — truly something for everyone, including podcasts for seniors — and can last from 15 to 30 minutes or longer.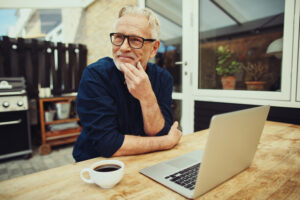 What do you need to listen to a podcast?
First, you need access to the internet. On your laptop, you can go directly to the website where the podcast is produced, or you can download a free app like Stitcher to listen to podcast episodes on your smartphone. The Stitcher app is free, and so are these:
Apple

Podcast

Podcast

Addict

Pocket Casts

Acast

Google Play Music

Spotify

Overcast
You can also just search Google with the name of a topic that interests you, such as "cooking," along with the word "podcast." Once you've found a podcast source you like, you're ready to "stream" or download episodes of whatever podcast you prefer. So let's look at some of the top podcasts for people of all ages, podcasts for seniors, and health podcasts for seniors. 
A quick overview.
Here are some award-winning podcasts that appeal to a general audience as well as older adults:
TED Radio Hour
The acronym stands for Technology, Entertainment, Design. Based on the original TED Talks on National Public Radio, the TED Radio Hour "is a journey through fascinating ideas: astonishing inventions, fresh approaches to old problems, new ways to think and create." You can hear ideas on nearly every subject imaginable.
Stuff You Missed in History Class
Do you enjoy history? This podcast will introduce you to what many of the history books leave out. Stuff You Missed in History Class delivers stories of historical figures such as Abraham Lincoln, Allan Pinkerton and female journalist Nelly Bly. You'll find informative podcasts on topics that include paleontology, obscure royalty, psychiatric abnormalities, the Johnstown flood, the Halifax Explosion and more. 
Good Job, Brain!
This podcast uses an interactive quiz show format to explore trivia on a wide range of topics. Good Job, Brain is fun to listen to with family members, as it helps keep everyone's mind supple and sharp. 
Some of the Top Podcasts for Seniors
Here are today's best podcasts for seniors to inspire, educate and encourage you to live your best life in retirement.
Better Health While Aging
Practicing geriatrics specialist Dr. Leslie Kernisan, MD, MPH, and her guests discuss common health problems that affect people over age 60 and the best way to prevent and manage those problems. The Better Health While Aging Podcast offers practical information on improving health and well-being while aging. Episodes feature such topics as Medicare, long-term care, hearing loss, estate planning, and more.
The Not Old – Better Show
Hosted by award-winning journalist Paul Vogelzang, this weekly podcast focuses on issues and topics that older adults might find interesting. Vogelzang interviews fascinating people, from sports stars and celebrities to health experts and ordinary folks who live extraordinary lives. The premise of Not Old – Better is "it's never too late to pursue your passions and create a life of purpose, adventure and significance."
Aging in Full Bloom
Hosted by Lisa Stockdale, Aging in Full Bloom focuses on "all forms of wellness as they relate to aging." This podcast is an insightful, empowering show in short, 5-minute episodes that focus on keeping a positive mindset, memory care, hospice, nutrition, assisted living, and more.
Living to 100 Club
The Living to 100 Club podcast is all about aging successfully. Topics include staying "positive in the face of adversity, healthy lifestyles, starting new chapters, and doing what you (supposedly) can't." Guests share their stories and give wellness advice. Episodes are about an hour long. 
Lux Radio Theatre
Remember the old-time radio shows? Give a listen to this classic radio anthology series, now re-released in podcast form. The popular fictional drama Lux Radio Theatre aired from 1934 to 1955, and has over 900 hour-long episodic radio programs that were originally performed live before studio audiences. 
Podcasts that focus on spirituality and Catholicism.
The Spiritual Forum
Reverend Carol Saunders delves deeply into all things spiritual with everyday people who are committed to spiritual living. The Spiritual Forum is a community of people creating a new conversation about spiritual deepening and personal accountability.
Tara Brach Talks
Tara Brach, Ph.D., founded the Insight Meditation Community of Washington, DC (IMCW), which is now one of the largest and most dynamic nonresidential meditation centers in the United States. Her podcast offers a blend of Western psychology and Eastern spiritual practices, mindful attention to inner life, and a full, compassionate engagement with the world.
Catholic Answers Focus
Highlighting in-depth conversations with Catholic leaders, newsmakers and unsung heroes of faith, Catholic Answers Focus serves up a wide array of topics and guests, as well as compelling commentary on current events. This Catholic podcast has something for everyone.
Friar Side Chats
This podcast has been called a down-to-earth and chuckle-worthy conversation on everyday topics with Franciscan friars at the Duke Catholic Center at Duke University. 
Catholic Stuff You Should Know
Recorded in Rome by Fr. John Nepil and Fr. Michael Rapp, Catholic Stuff You Should Know is an ongoing discussion of relevant and interesting Catholic topics.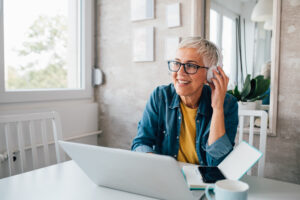 A lifetime of learning and wellness.
Podcasts offer you hours of listening and learning pleasure. They cover a variety of topics to listen to on demand — whenever and wherever the mood strikes you. They're a perfect activity for seniors, now while we're spending more time inside or any time. For more ideas on leading your best lifestyle in retirement, look to Santa Marta. We're a nonprofit Life Care senior living community sponsored by the Archdiocese of Kansas City in Kansas. Wellness is a way of life at Santa Marta, where we offer more than 200 activities every month. For more information, contact us through our website, or call 913-828-4180.