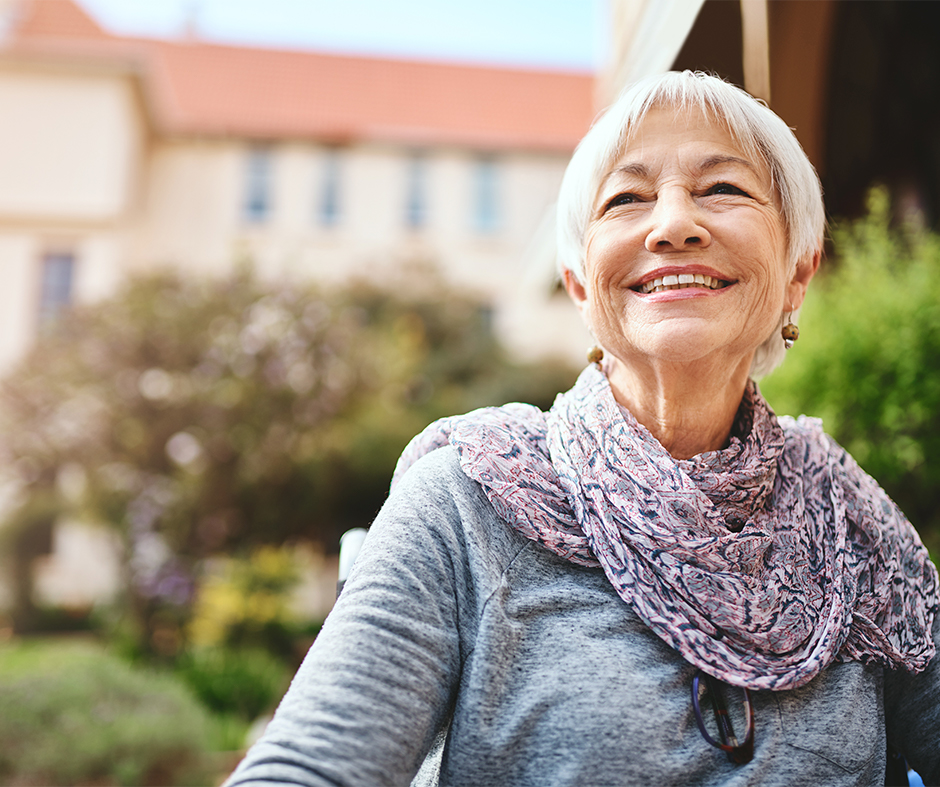 Luxury Memory Care at Santa Marta
In Good Faith: A New Kind of Memory Care in Olathe, KS
At Santa Marta, we take every opportunity to create a comfortable and stimulating environment for residents in our memory care community. Our team members are CARES®-certified, which means we seek first to connect with our residents in any situation. What is memory care if it doesn't start from a place of empathy and personal connection? We aim to build self-esteem and independence whenever possible and to meet our residents in the moment.
While keeping residents safe and healthy in the Overland Park setting they love, we look to create moments of joy at every opportunity. Residents receiving dementia care have lived diverse and fascinating lives, and they deserve a team that considers their personalities and interests in their everyday schedules. Within the Landmarks for Living® program, we design thoughtful adaptations to familiar activities, so residents can continue to pursue lifelong interests and find meaningful moments in their days.
The human need to nurture and show affection doesn't diminish with cognitive decline. PARO Pets are lifelike robotic animal companions that provide comfort and company for people living with dementia. At Santa Marta, residents in our memory care community interact with two pet seals, Benedetto "Bene" and Bella. PARO Pets have been proven to reduce negative emotions and behavioral symptoms, promote social engagement, and improve mood and the quality of the care experience.
At any stage of cognitive function, memory care residents retain certain abilities, and we believe in focusing on what they can do, instead of what they can't. Within the MUSIC & MEMORY® program, each resident has a personalized playlist of songs that have particular meaning for them. Neurological research proves that the part of the brain stimulated by music is generally spared the effects of Alzheimer's disease. Thanks to this retained connection, music can be a lighthouse of recognition within the confusion of dementia. It can improve mood, ease anxiety and agitation, and even lesson symptoms of depression. Plus, sharing a love for the same song is another opportunity for team members and residents to bond.
As part of our faith-based approach to dementia care, team members at Santa Marta treat each resident with all the compassion and generosity of spirit outlined in our Catholic values. We make a special effort to meet the spiritual needs of all residents, no matter their religious affiliation. If a spiritual practice has always been important to a memory care resident, it's likely something that will give them immeasurable comfort as their condition progresses.
The answer to the question "What is memory care?" is constantly evolving. So we consider anything that may improve the quality of life of our residents, from cutting-edge robotic companions to ancient spiritual practices to strolls in our secure garden and courtyard. What doesn't change, however, is the goodwill and support that surrounds those living with dementia. Families and caregivers want only the best for their loved ones, which is why we believe our residents deserve care teams that consider every resource to create happiness and fulfillment.
If you'd like to find out more about exceptional faith-based memory care in Olathe, KS, near Overland Park, we would be happy to answer any questions you may have.